Wystawa Przy艂apani w ta艅cu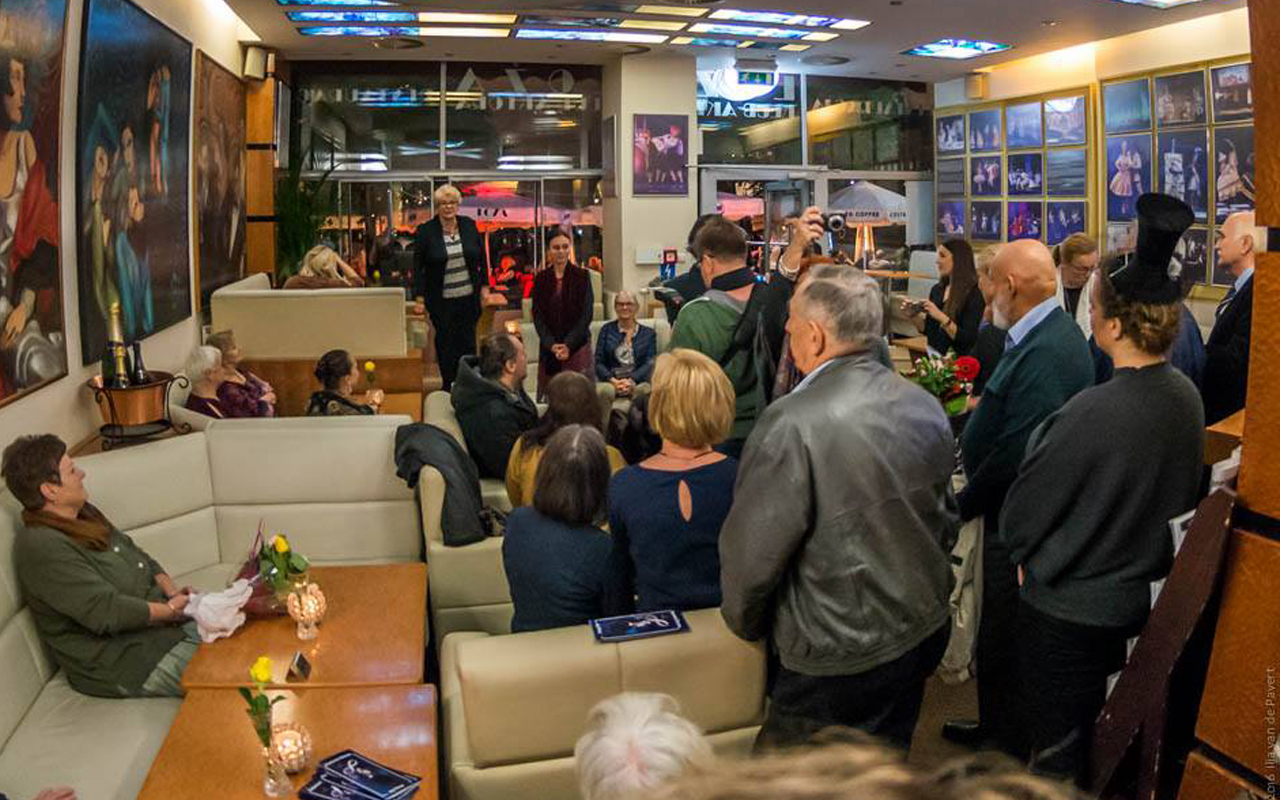 Przepi臋kn膮 fotograficzn膮 dokumentacj臋 Balet Cracovia Danza zawdzi臋cza fotografom, przyjacio艂om zespo艂u. Do nich nale偶y przede wszystkim Ilja Van de Pavert, holenderski mistrz obiektywu, a tak偶e wielki mi艂o艣nik sceny i ta艅ca, kt贸ry od wielu lat towarzyszy zespo艂owi. Jest zawsze z tancerzami. W garderobie, za kulisami, na widowni, cz臋sto w podr贸偶y.

Uwiecznia wszelkie chwile baletu, na scenach oraz podczas happening贸w. Dokumentuje momenty rado艣ci i smutku, tremy i spe艂nienia, tak偶e ci臋偶kiej codziennej pracy przy baletowych dr膮偶kach oraz przygotowa艅 do wyst臋pu. Zawsze mo偶na na niego liczy膰, zawsze ma czas dla zespo艂u. Obdarzony zosta艂 wielkim darem umiej臋tno艣ci fotografowania ta艅ca. A jak wiadomo jest to sztuka niezwykle trudna i wymagaj膮ca ogromnej wiedzy. Fotografowanie w teatrze, w zmiennych 艣wiat艂ach i do tego w ruchu, to wielka umiej臋tno艣膰. Ilja Van de Pavert to potrafi. W niezwyk艂y spos贸b oddaje klimat przedstawienia, technik臋 tancerzy i pi臋kno choreografii. Ma tak偶e wielki talent do portret贸w artyst贸w, w r贸偶nych kostiumach, oddaj膮c za ka偶dym razem 艣wiat艂o tak charakterystyczne dla poszczeg贸lnych epok.

Przez 10 lat Balet Cracovia Danza fotografowa艂o wielu artyst贸w. Ale dw贸ch z nich jeszcze nale偶y, podobnie jak Ilja Van de Pavert, do przyjaci贸艂 zespo艂u. To Tomasz Korczy艅ski i Artur Str膮k. Arty艣ci obiektywu, kt贸rzy o ta艅cu wiedz膮 wiele i potrafi膮 pokaza膰 to, co w tej trudnej sztuce jest najpi臋kniejsze.
Dzi臋ki zdj臋ciom, przede wszystkim tych trzech fotograf贸w, Anna Bodzak przygotowa艂a wystaw臋 Przy艂apani w ta艅cu.
KLUB AKTORA SPATIF, Krak贸w
Rynek G艂贸wny 41

EKSPOZYCJA CZYNNA B臉DZIE DO KO艃CA STYCZNIA