ONCE UPON A TIME IN VENICE
February 27th, 7 pm, Krakowski Teatr Variete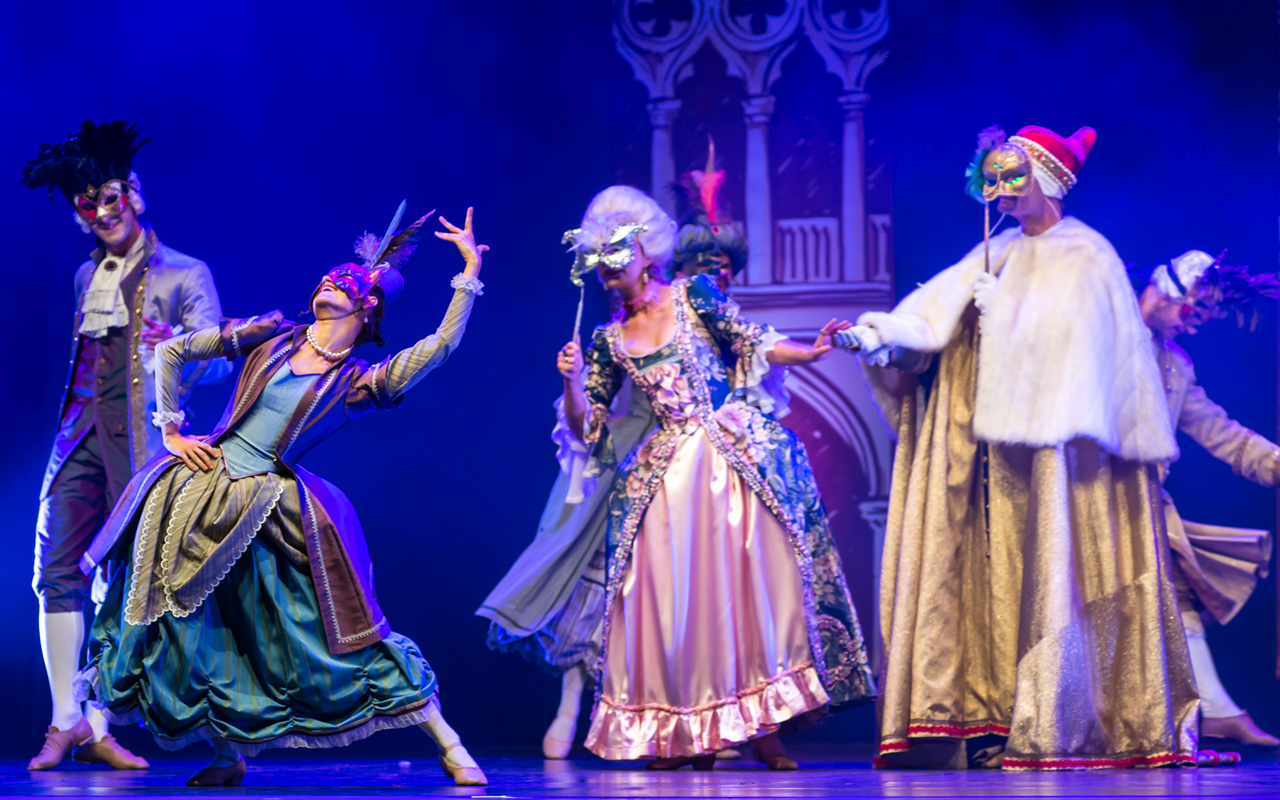 Clever maid Colombina want to marry her master. Old merchant Pantalone is in love with Colombina. As well as servants Arlecchino and Brighella. Beatrice, jung wife of Pantalone, bored with her husbands meanness, eagerly search for a wealthy lover...

Once Upon a Time in Venice tells the story of the Venetian carnival through the artistry of Commedia dell'arte and early dance. Two ensembles — KOMEDIANTY Troupe and the Cracovia Danza Ballet — join forces to transport the audience to Venice — not only in space but also in time. Commedia dell'arte, a type of theatre born in Renaissance Italy, comes alive onstage in what becomes an intrigue filled with twists and turns. The wheel of fortune elevates some people while condemning others to the beggar's fate, only to turn around and complicate the characters' life. And when at the ball everyone is wearing masks to conceal their identity, events start to take an unexpected turn. This one of a kind performance allows the audience to see genuine masks and costumes of the period. In its dance layer, the performance is mainly comprised of theatre and character dances staged at court and city stages of the Baroque. Among the presented dance compositions are five original period choreographies: Chaconne d'Arlequin by dance master F. Le Rousseau, Nouvelle Venitienne, Forlane, La Conty and Air Espagnol composed by Louis Pecourt, Le carnaval de Venise and Fetes Venitiennes both coming from Andre Campra's ballets. The whole scene is made complete by the Italian-style character dances based on traditional tarantellas and pizzicas.

The performance will take place as a part of 9th Commedia dell'Arte Days.
Script and Staging:Â 
Agnieszka Cianciara-Fröhlich
Choreography:Â 
Romana Agnel, Dariusz Brojek
Choreographer's assistant:Â 
Dariusz Brojek
Costumes:Â 
Monika Polak-Luścińska, Ludwika Gorgoń
Scenography:Â 
Izabella Czarnecka
Maska:Â 
Jonathan Fröhlich, Antonio Fava, Cesare Guidotti, Valentino Infuso, Monika Polak-Luścińsk
a
 
Performers:Â 
Cracovia Danza Ballet, Komedianty Troupe
 
BUY TICKET