The Summer Ball of Tradition
26 July, Dom Harcerza Cultural Centre, 18 Reymonta St., 19.00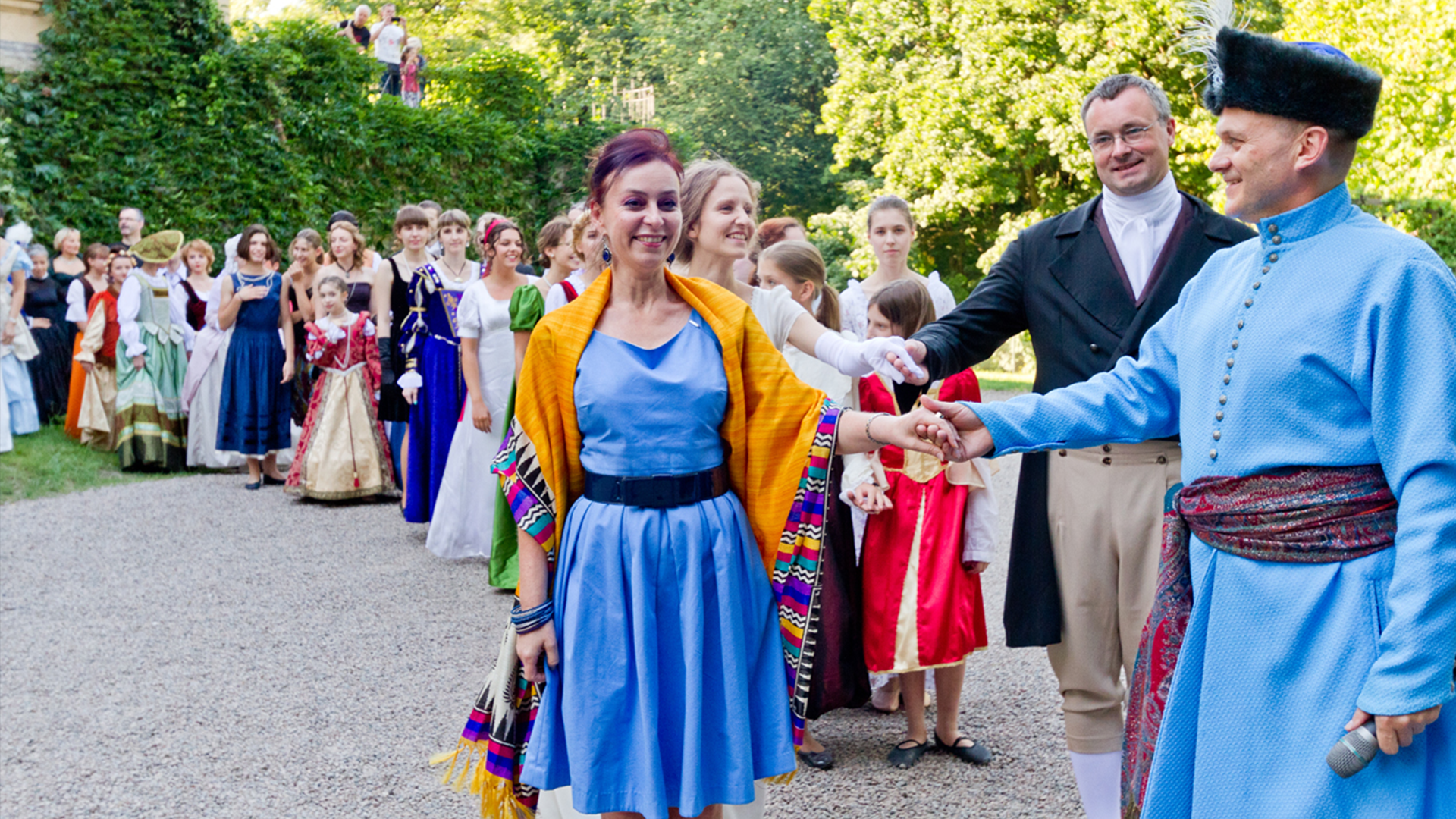 One of long-held traditions of the 'Cracovia Danza' Court Dance Festival is that the end of the Krakow Dances workshops is celebrated with a grand ball. Almost 200 participants from all over the world, dancing together, all clad in costumes from different time periods, always makes a lasting impression - not only for those participating but also for the spectators.

This time, on the occasion of the jubilee 20th edition of the Festival, everyone is invited to the "Summer Ball of Tradition". The event is open to all, both adults and youngsters - after all, everyone should dance once in a while. The joy of sharing a dance together will surely be an invaluable experience. Historical attire is prefered, although modern, weather-appropriate elegance is also a suitable option.

The Summer Ball of Tradition is a throwback to the custom of open-air public dances. It will be held in the gardens of the 'Dom Harcerza' Cultural Centre (18 Reymonta St.), in the vicinity of the Jordan Park. The hosts will be Marie-Claire Bär Le Corre who specializes in dances of the Renaissance and Pierre-François Dollé, an unquestionable star of Baroque dance. Knowing these artists, one can be sure the Summer Ball of Tradition will make the whole Krakow join us in dance.