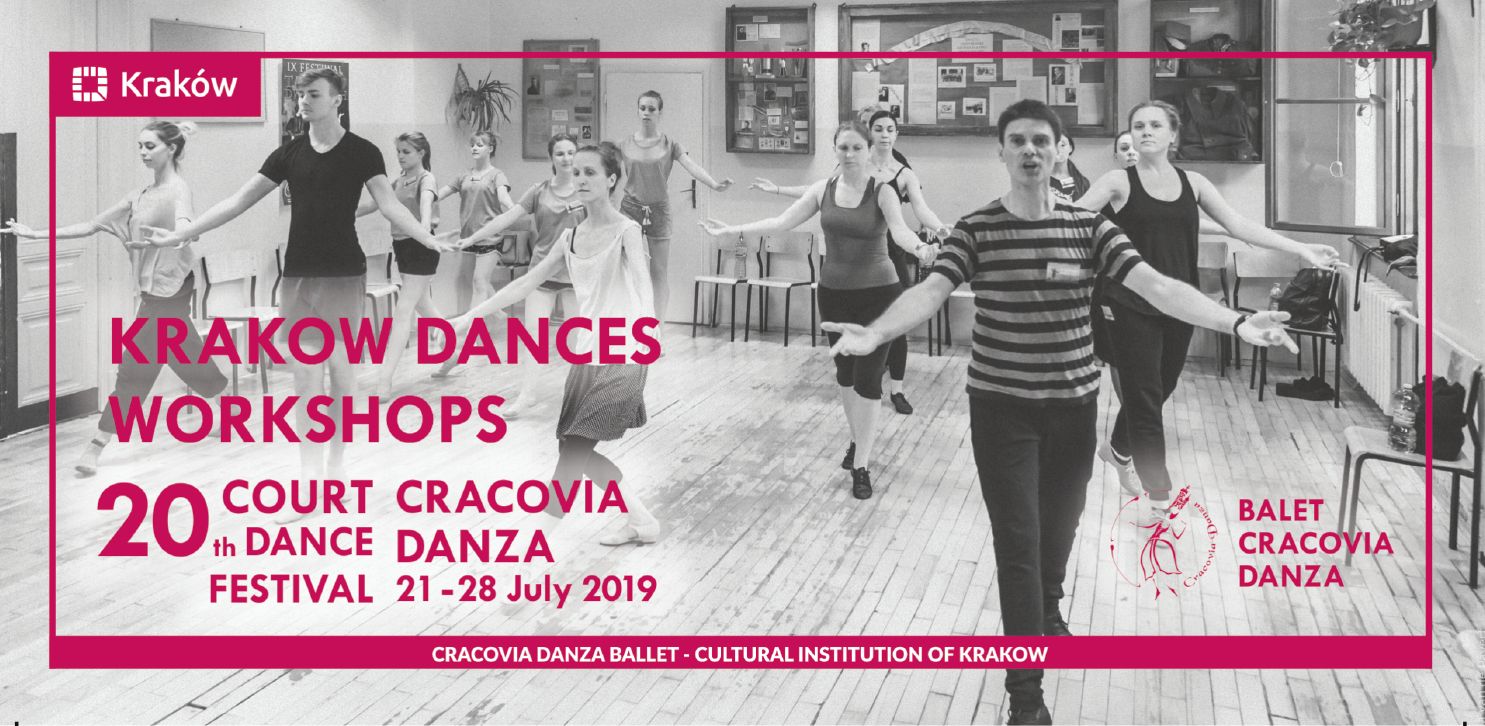 BASIC INFORMATION
WORKSHOP LOCATION
M┼éodzie┼╝owy Dom Kultury ÔÇ×Dom HarcerzaÔÇŁ, ul. Reymonta 18, 30-059 Krakow
WORKSHOP ORGANIZERS
Ardente Sole Foundation
Cracovia Danza Ballet
Młodzieżowy Dom Kultury "Dom Harcerza"
BOARD AND LODGING
LODGING
Participants should arrange their own accommodation.

The Organizer, may assist workshop participants in the booking of inexpensive accommodation (10 PLN / person / night) in a centrally-located school building. (Please note that sleeping areas are arranged in classrooms and the school gym) and you need to bring your own mattress and a sleeping bag. The school has full sanitary facilities. The number of places is limited. Pre-booking is required to guarantee yourself a spot.
BOARD
All meals should be arranged by the participant.
ADDITIONAL INFORMATION
WORKSHOP OUTFIT AND COSTUME FOR FINAL PRESENTATIONS
Comfortable outfit and soft shoes are required for the workshops.

Please prepare a suitable costume for the weekend presentations. Women should wear: a long, wide skirt, a stylish blouse and a bodice; men should wear: puffy knee-length trousers, a stylish shirt and shoes suitable for dance.
—
The number of participants is limited. Reservations are made on a first-come, first-served basis.

Participants have the freedom to choose and participate in several courses, but due to the complex workshop schedule, some of the classes may overlap in time. In such situations, the Organizer will contact the participant by phone or email.