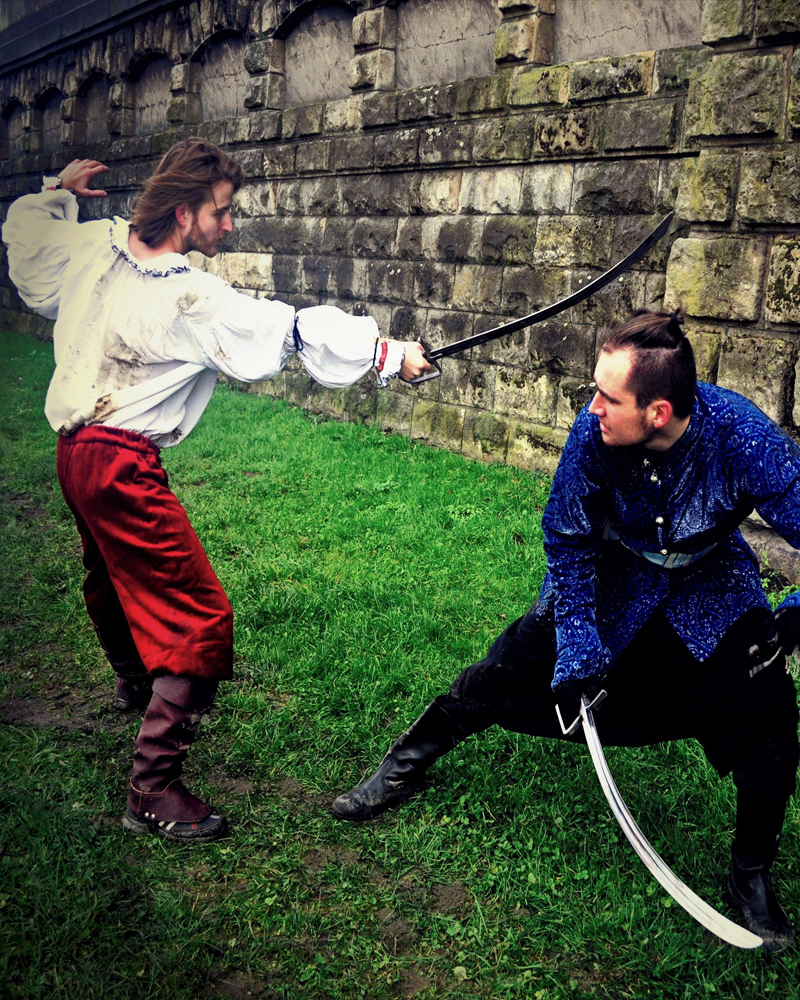 Mateusz Jabczanik & Mateusz Berkowicz
Mateusz Jabczanik – theatre and film actor, fencer, stage fight choreographer. He has cooperated with artists such as Jim Carrey and Charlotte Gainsbourg. He was trained by – among others – fencing master (Maître d'Armes) Mateusz Berkowicz and at Académie d'Armes Internationale (AAI). Participant of numerous artistic and historical fencing championships. During the Artistic Fencing World Championship in Russia in 2016, his choreographies were highly appreciated by the audience. He also works with actors as an artistic fencing instructor on a regular basis. Author of Parries and Guards in Fencing and their Development over the Years.

Mateusz Berkowicz – fencing master, philosopher, personal trainer. He holds the title Maître d'Armes, bestowed upon him by Académie d'Armes Internationale (AAI), as well as the title Vicemistr, bestowed by the international historical fencing school Magisterium, founded by Peter Koza. He was trained by world's leading fencing masters, e.g. Peter Koza, Mike Bunke, Michael Olivier, Zbigniew Czajkowski. He specialises in the history of fencing and its importance to the philosophy of sport. He also creates stage combat choreographies and works with actors preparing for fencing scenes. Author of The Fencing Hall of the Renaissance and Sport Use of XVIIc Sabre. He is also the first to receive the "historical fencing" specialisation from the AAI.