Cinderella | Crete | Greece
October 21st and 22nd 2023, 6p.m.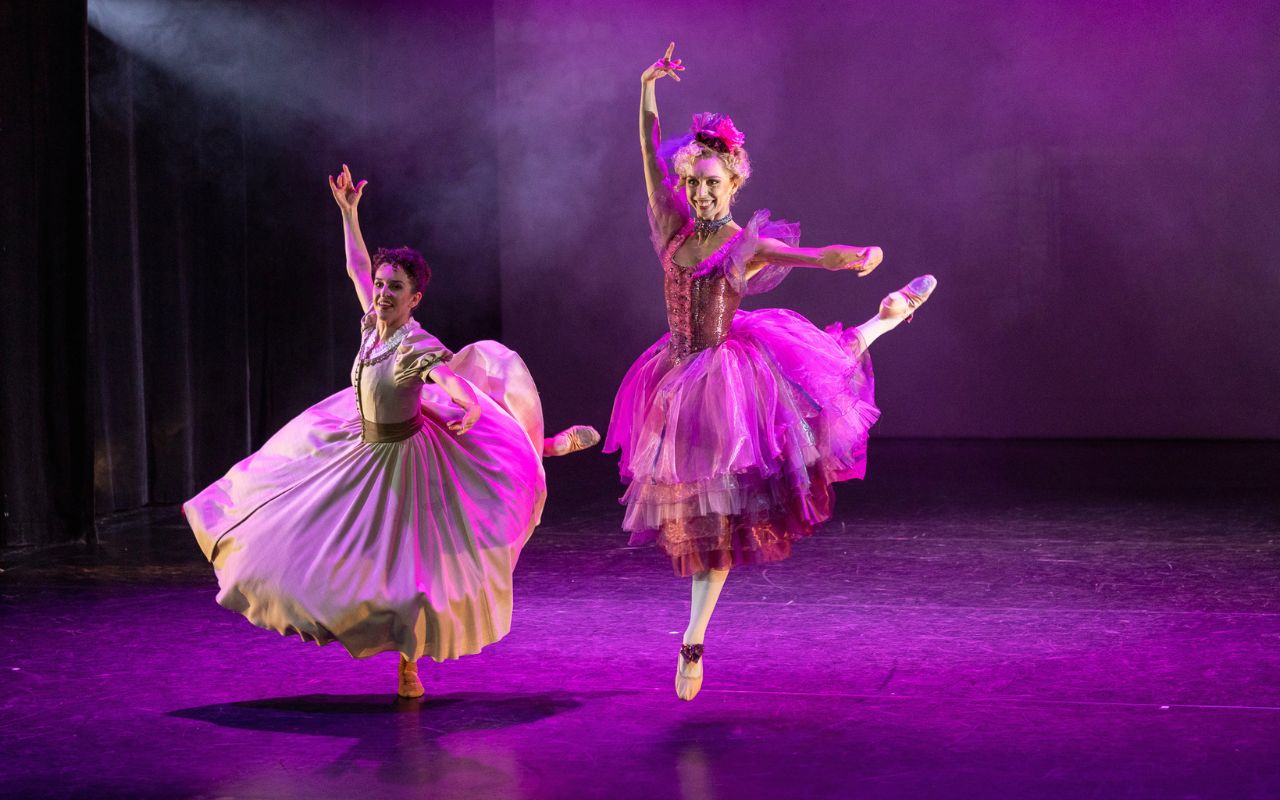 Cinderella is coming to Greece!
Before the official premiere of the Cinderella play, scheduled to take place on the stage of the Variete Theatre in Krakow on June 6, its cast are travelling to Greece to deliver pre-premiere performances in April 2023. One of the most famous ballet fairy tales, accompanied this time by the music of Gioacchino Rossini and choreographed by Dariusz Brojek, Cinderella will be presented twice to the audience of Crete.
- Cinderella, or as they also call it "The Triumph of Goodness", is a timeless story about the victory of good over evil. The famous comic opera by Rossini written in the beginning of the 19th century and the latter ballet to the music of Prokofiev made this title famous all over the world. Every child and adult has seen this story at least once in their lives, whilst the famous lost slipper has become for everyone synonymous with good fortune and happiness. The Cracovia Danza ballet brings this story closer to young viewers by returning to the original version of the tale – says Dariusz Brojek, the choreographer.
This famous fairy tale, written by the Baroque writer Charles Perrault, has become an inspiration for many composers of different eras. This time, the performance is going to transfer its viewers into the world of 19th century European ballet. The audience shall perceive it as a well-known story, told by the dancers in a demi-classical style with some elements of the character dance. Cinderella will come with a large dose of humour, unexpected twists and beautiful fairy-tale costumes designed by Elżbieta Wójtowicz-Gularowska and Bożena Pędziwiatr.
Cinderella
Premiere
Juni 6th 2023
Script and choreography: Dariusz Brojek
Costume design: Elżbieta Wójtowicz-Gularowska, Bozena Pędziwiatr
Projections: Anna Szklener, Krzysztof Antkowiak
Music: Gioachino Antonio Rossini
Choreographer's assistant: Nikoleta Giankaki
Poster design: Adrianna Pulchny
Cast:
Cinderella: Nikoleta Giankaki
Prince: Georgy Andreychenko
Stepmother: Kristina Bakliak
Father: Maxim Berko
Evil Sister Drizella: Ewelina Keller
Evil Sister Anastasia: Anna Szczotka
Good fairy/Townswoman: Małgorzata Nabrzeska
Maid/Townswoman: Anna Szklener
Townsman/Cook/Herald/Mouse/Courtier: Michał Kępka
Townsman/Cook/Dance teacher/Mouse/Courtier: Filip Świeczkowski